Alliance Counseling & Therapeutic Services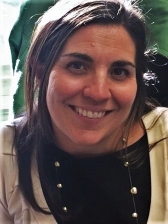 Elizabeth Palladino received her Master's degree in Social Work (MSW) from Boston University, and is licensed as a Licensed Independent Clinical Social Worker (LICSW). She has experience in the child welfare system, working in a wide variety of roles. In private practice, Ms. Palladino specializes in issues related to trauma, depression and anxiety, particularly around life changes and transitions. The treatment process is collaborative, working together to set meaningful and useful therapy goals. Treatment is designed to assist in improving behavioral and emotional control, while addressing issues of past/ current trauma and ongoing life stressors with the goal of minimizing feelings of anxiety, distress and to improve daily and life functioning. ​​​​​​​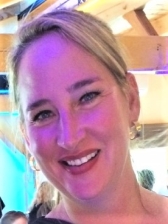 Kristen Welch is a Licensed Independent Clinical Social Worker (LICSW) and a Licensed Alcohol and Drug Counselor (MLADC), trained in CBT and EMDR. Within individual therapy, I assist my clients to create clear goals, but I am flexible in providing space for more open exploration when that is desired. Ms. Welch is compassionate, client-centered, and interactive. I ask questions when I have them and acknowledge patterns when I observe them. I consider you the expert about your life and I think of myself as a consultant whose job it is to explore meanings and find answers and will work with you to examine behaviors and beliefs that are more or less useful to your life.

My focus in relationship counsling is on improving communication and problem-solving skills, understanding relationship patterns, increasing empathy and emotional engagement towards one another, which in turn, improves the sense of connection between partners.
Ms. Welch specializes in the treatment of addictive disorders, DWI aftercare and LADC Evaluations. Ms. Welch offers telehelath and office visits.
​​​​​​​
Alliance Counseling Services
130 Main Street Suite 201F